As many of you who are connected with us on social media know, we have been asking you (the Qmee users!) to send us your Qmee stories. We've wanted to know all about why you use Qmee and what you use the rewards for!  
The story below is from Nin, living in Germany. Nin started using Qmee in July 2023, and uses her survey rewards to buy food for her cat.
Some edits have been made to ensure readability. 
How did you first hear about Qmee?
I found the Qmee app after trying several other survey apps.
What are your favorite aspects of Qmee? 
The Qmee app is the best I've ever experienced and it's my absolute favorite for surveys.
What do your rewards help with? 
I use the rewards I get from Qmee to buy cat food. I think it's not not only me, but also my cat Mina who would like to thank you! That's why I am sending a photo of both of us 😄.
How much have you earned so far? 
So far I have earned 100€.
Why would you tell your friends to use Qmee?  
Qmee has the most user-friendly interface and if any issues arise, the Qmee team will try to solve them. I also like that the surveys are very professional and interesting, and I've already invited my sister to join the app!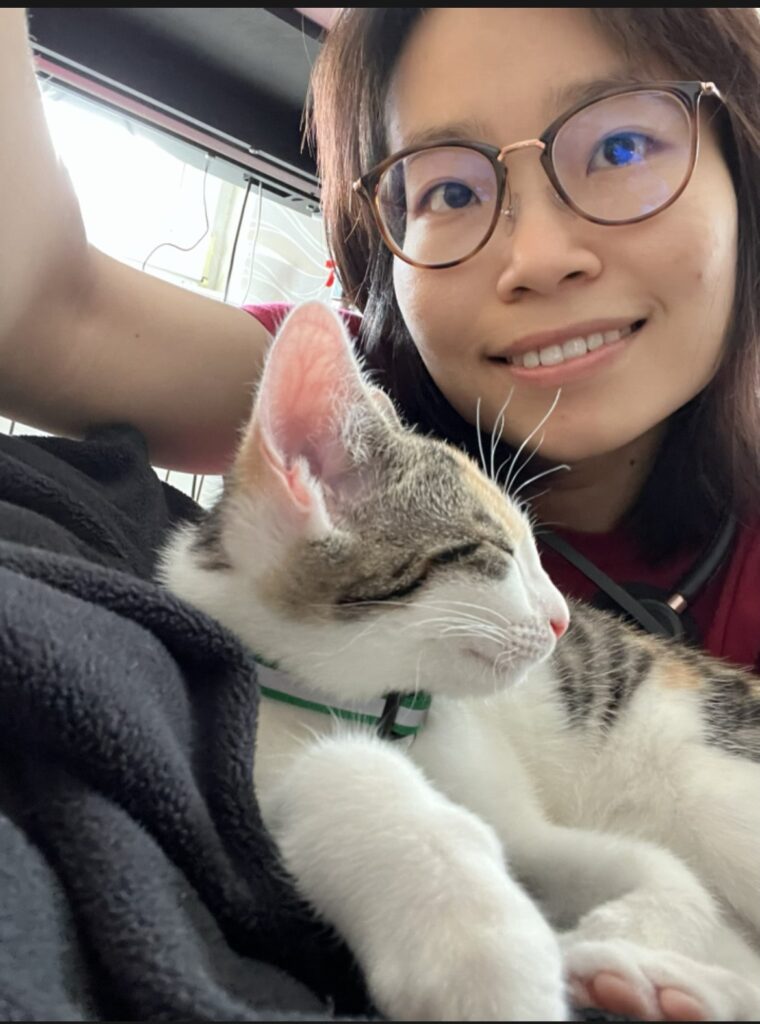 Check out our 'Meet our Qmee users' blog if you'd like more information on this series, or if you'd like to take part!